Partner Hotels
Extend your cruise with a hotel stay in one of our partner hotels. We're excited to book a combined trip for you.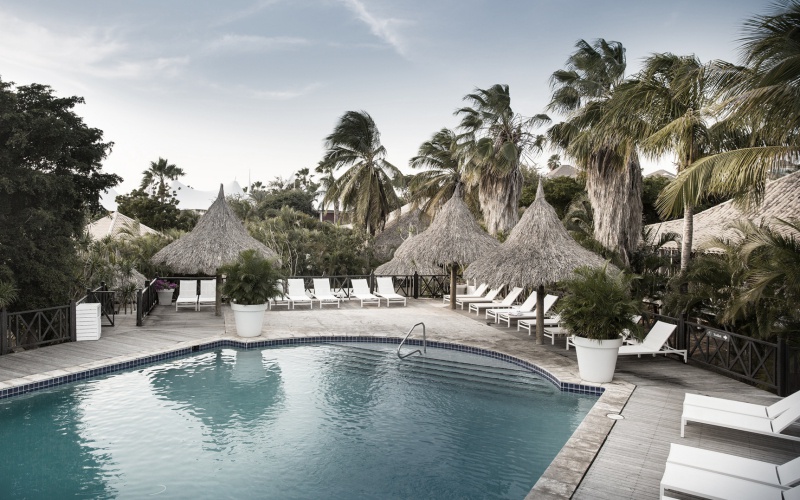 Papagayo Beach Resort
Perched atop of Curaçao's Jan Thiel Village, Papagayo Beach Resort's recently restyled detached villas boast a modern feel with a dash of tropical elegance. Trendy European touches complement this Caribbean setting cleverly designed to allow a seamless flow between indoor and outdoor living.
Papagayo Beach Resort prides itself on being able to offer you the benefits of spacious villas in combination with the service level of an upscale hotel. Whether you want to spend your time soaking in sunrays from your wraparound veranda or making new friends during happy hour on a bustling beach, Papagayo can cater to the needs of every type of visitor!
Your personal contact: Melanie Gerum
T. +49 (0) 89 –51 703 510
E. melanie.g@ inter-connect.world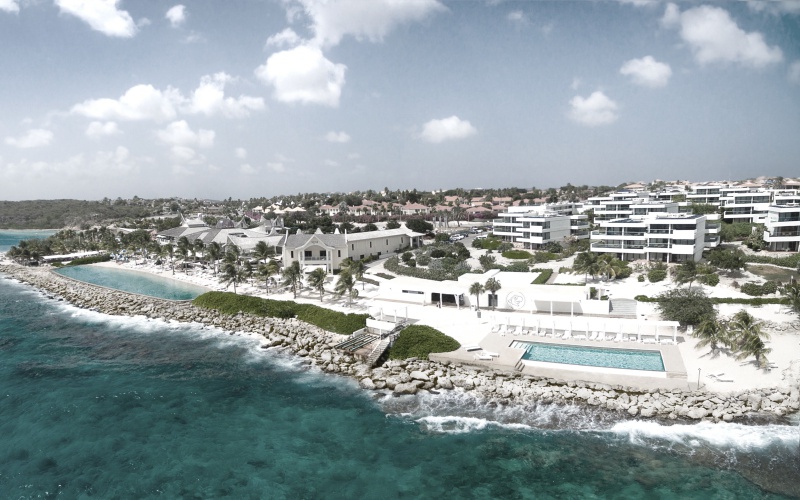 Papagayo Beach Hotel
The recently opened Papagayo Beach Hotel is located in the well-known Jan Thiel region, on the beach directly adjacent to Papagayo Beach Club. The impressive hotel consists of several ultramodern detached buildings in tropical surroundings. In the main building you will find the lobby, with an attractive bar and reception area.
All rooms feature modern amenities such as walk in showers, mood lighting, spacious balconies and free wifi. Relax in the luxurious Laman Spa, join one of the classes at our Challenge Gym or enjoy the sun and sea breeze at the Papagayo Beach Club.
The adjacent Jan Thiel Boulevard features a range of shops as well as a supermarket and a dive center. Indulge yourself at one of our famous restaurants and bars.
Your personal contact: Melanie Gerum
T. +49 (0) 89 – 51 703 510
E. melanie.g@inter-connect.world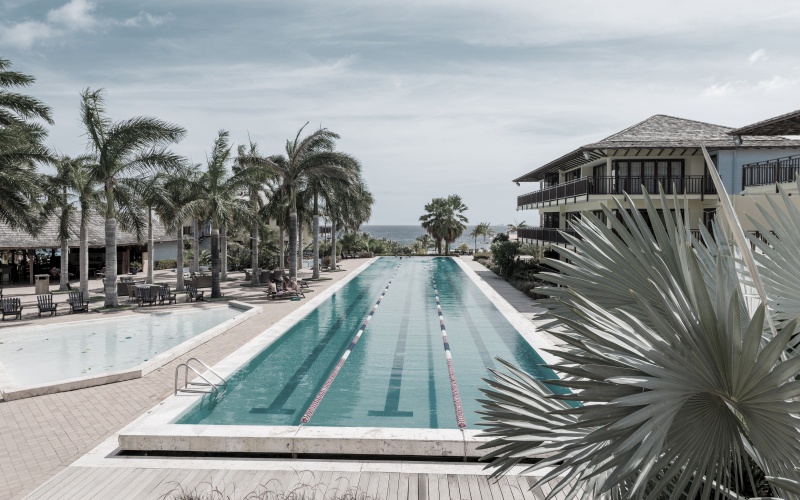 LionsDive Beach Resort
LionsDive Beach Resort is by far the sportiest hotel on Curaçao and its superb location makes it a perfect launch point for discovering some of Caribbean's best kept secrets. The hotel is located on an idyllic, palm studded private beach that overlooks Curaçaos famously clear water. The guests of LionsDive Beach Resort can enjoy a variety of activities: 3 bar-restaurant on property, sporty guests can enjoy the underwater world, the unique 50 mtr sports pool or the sport program in the Body Beach Wellness Club. Accomodations range from standard rooms, 2-bedroom apartments, suites and our penthouse, varying from budget to over the top romantic.
Your personal contact: Isabelle Umlandt
T. +49 (0) 89 – 51 703 285
E. isabelle.u@inter-connect.world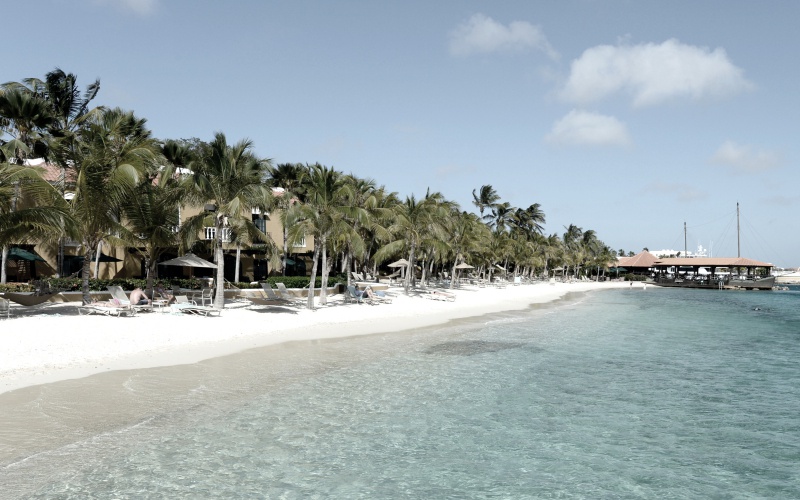 Harbour Village Beach Club
By far, the Harbour Village Beach Club is one of the most luxurious hotels on Bonaire, the island of the Dutch Caribbean. Nestled in a tropical garden, the small luxury resort is situated on a private sandy beach with private marina. Guests enjoy the comfort to reach the airport as well as the capital city Kralendijk within a few minutes' drive.
The rooms with marina and courtyard view and the suites with sea view, which are decorated in European Colonial style and equipped with elegant Teakwood furnishings are reflecting the casual elegance of the Dutch Caribbean. Situated directly at the white, sandy beach the La Balandra Restaurant & Bar is designed in the style of an antique Spanish ship and indulges its guests with national and international cuisine. The spa and wellness area with cascade pool and pool deck with sun beds offers a great variety of massages and body treatments. The 5* PADI Great Adventure Bonaire dive base offers courses of all levels. Divers enjoy the comfort to experience the colourful underwater world straight away from the shore.
Enjoy an unforgettable and tranquil retreat at the Harbour Village Beach Club!
Your personal contact: Isabelle Umlandt
T. +49 (0) 89 – 51 703 285
E. isabelle.u@inter-connect.world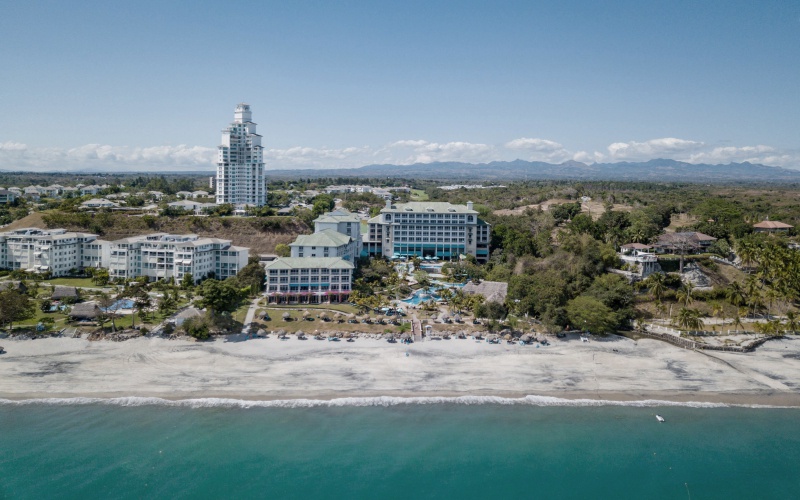 Sheraton Bijao Beach Resort
Enjoy Panama as one of the most beautiful destinations in Latinamerica and especially at Sheraton Bijao Beach Resort. The Resort is located in the region of Santa Clara facing the pacific ocean.The Starwood property consists of 293 beautiful rooms and offers a wonderful All Inclusive program.Enjoy your dishes in one of the four restaurants and afterwards do some sport with our included non motorized watersports possibilities. The huge pool are with three pools and a fancy swim up bar offers fun and relaxation to familie, couples and singles. The modern rooms can be booked in three different categories, that one can book a deluxe room up to luxury suite. Enjoy all advantages of the only All Inlcusive Sheraton Bijao Beach Resort in the world and visit us in Panama.
Your personal contact: Isabelle Umlandt
T. +49 (0) 89 – 51 703 285
E. isabelle.u@inter-connect.world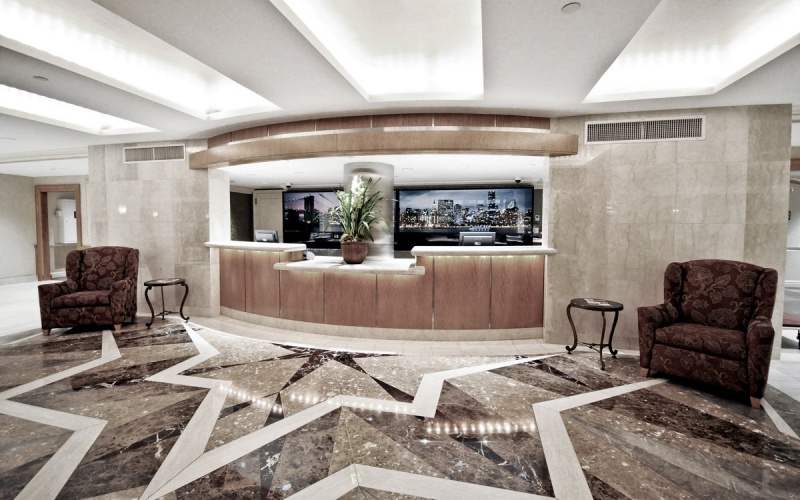 San Carlos Hotel
Re-opened in 2003 after a $22 million renovation, the San Carlos is one of Manhattan´s premier 4-star hotels, featuring 147 spacious and luxurious accommodations including 83 Deluxe Rooms, 20 Executive Suites, 42 One Bedroom Suites, and 2 Penthouse Suites.
The hotel is designed in a contemporary style satin chrome metal and mahogany wood and is welcoming domestic and international business travellers, diplomats as well as leisure guests.
All new guest rooms and suites are stylishly decorated with contemporary furnishings accented with tasteful artwork and soft colour tones. Luxurious bedding and double glazed windows set the stage for a wonderful night's sleep.
Your personal contact: Melanie Gerum
T. +49 (0) 89 – 51 703 510
E. melanie.g@inter-connect.world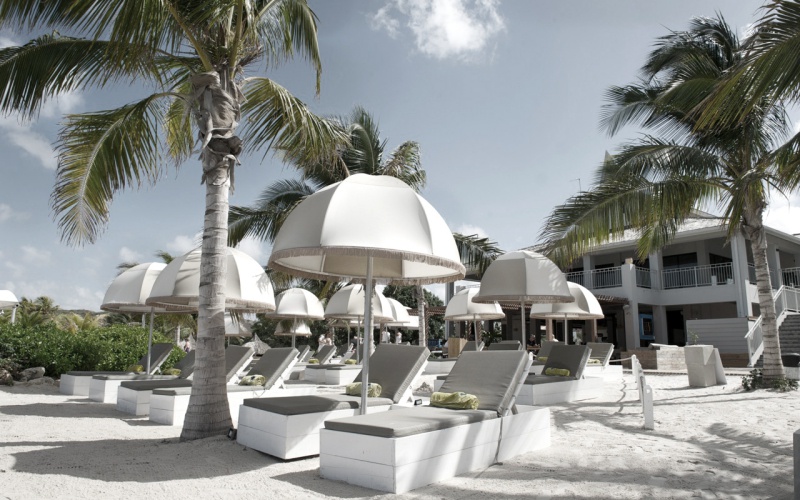 Livingstone Jan Thiel Resort
Livingstone Jan Thiel Resort gives a new meaning to relaxed vacationing in a tropical atmosphere. No matter if you're traveling as a couple or with the whole family – the Livingstone Jan Thiel Resort is the perfect choice for your holidays in a relaxing atmosphere with lots of attractions and possibilities to go out nearby.
The resort offers a wide variety of comfortable, convenient and luxurious villas and apartments that are set in lush green vegetation, offering lots of privacy and a majestic view of the Caribbean Sea or the beautiful gardens. Next to the apartments and villas the resort offers 114 newly renovated hotel rooms situated on the ground and first floors which provide every comfort you desire from a Caribbean getaway.
The Livingstone Jan Thiel Resort offers several services such as a car rental, free parking spaces, and the dive center Van de Ven directly at the resort. In addition, the luxurious facilities of the Jan Thiel Area are within walking distance.
Your personal contact: Sonja Leitl
T. +49 (0) 89 – 51 703 295
E. sonja.l@inter-connect.world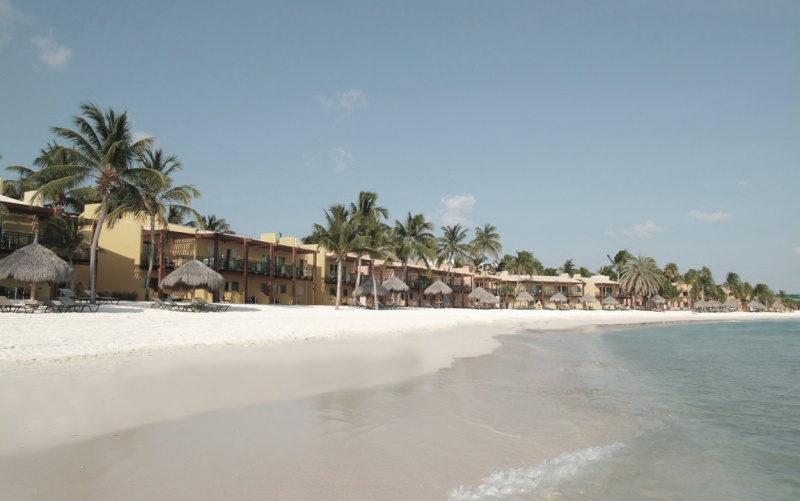 Divi & Tamarijn Aruba All Inclusives
You can look forward to a very special All Inclusive experience in the gorgeous setting of Aruba. As a guest of Divi & Tamarijn Aruba All Inclusives you enjoy the comfort as well as the amenities of two Resorts. Let yourself be inspired by the culinary offer in one of the 10 restaurants or sip at a delicious cocktail in one of our 8 bars. You can relax at one of the 4 freshwater pools or schedule a spa treatment before the sun sets and the entertainment begins – everything is inclusive. The beautiful beach and the vibrant atmosphere of Aruba in combination with the exuberant All-inclusive choices guarantee a holiday to remember.
Your personal contact: Sonja Leitl
T. +49 (0) 89 – 51 703 295
E. sonja.l@ inter-connect.world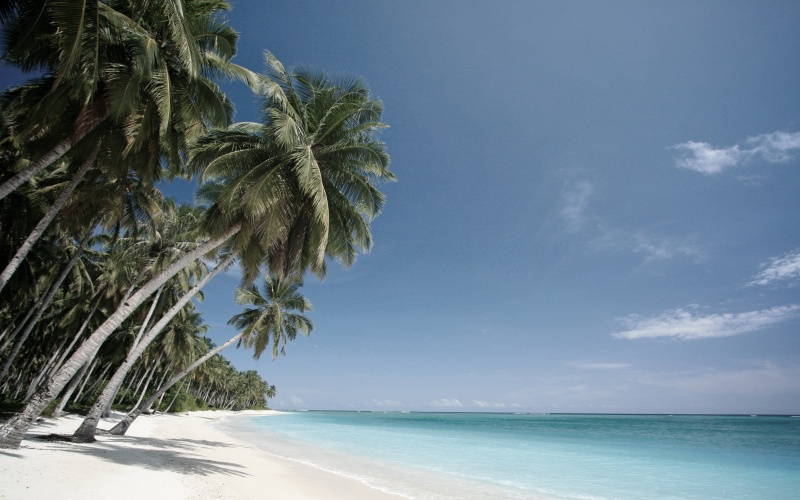 Incoming Agencies / DMC's
Aruba, De Palm Tours
Founded as a tour and transfer company in 1960, De Palm Tours has been serving Aruba's tourism for over 50 years. The company is the largest activities company on the island and a synonymous for friendly service, professionalism and safety.
Bonaire, Tropical Travel
Tropical Travel is your tour and travel specialist on Bonaire. The company is the local agent for several Dutch, German and English tour operators. Tropical Travel also offers a wide range of activities and services including exciting watersports, weddings and airport transfers.
Curaçao, Fun Bini Taber Tours
Bon Biní – Taber Tours provides a warm welcome on Curaçao. It is the largest bus & transportation company on the island. In addition Taber Tours offers its clients a large choice of activities and provides recommendations to make the absolute best of your time in Curaçao.
Your personal contact: Natasa Levacic
T. +49 (0) 89 – 51 703 511
E. natasa.l@inter-connect.world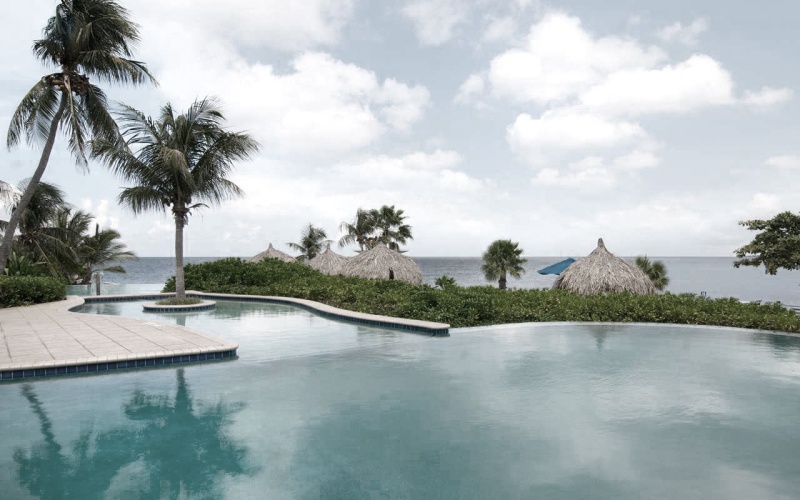 Hilton Curaçao
Situated on the breathtaking Piscadera Bay, Hilton Curaçao is a destination resort that blends sun, sand and ocean for the ultimate tropical get-away for business and pleasure travelers. All stylishly appointed guest rooms and suites open onto stunning views of the pristine white sand beaches, lush grounds and crystal ocean waters. From scuba-diving and snorkeling to swimming, dining or business meetings, travelers will experience the island's best at Hilton Curaçao.
Your personal contact: Melanie Gerum
T. +49 (0) 89 – 51 703 510
E. melanie.g@inter-connect.world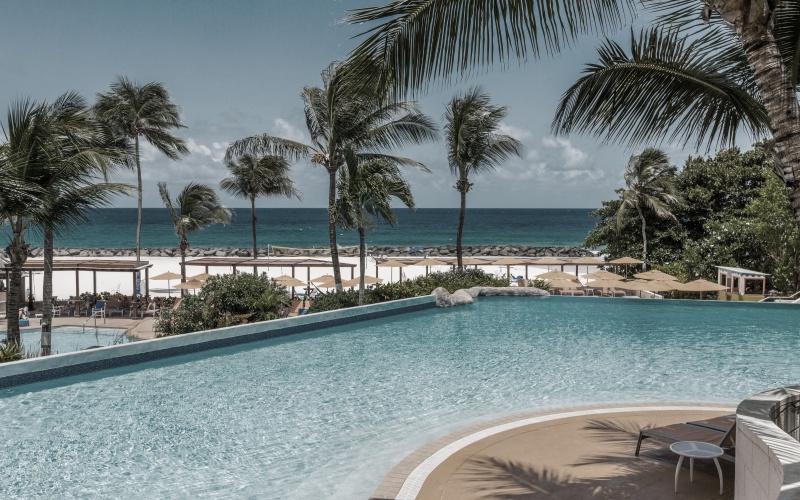 Hilton Barbados Resort
The Hilton Barbados Resort is certainly one of the best Barbados hotels. An idyllic location and attentive staff make for an unforgettable experience. With two of Barbados' most beautiful beaches on its doorstep, it invites guests to relax in paradise. Walk barefoot on pure white sand and swim in the azure water of the Caribbean Sea.
Built on the site of a 17th century military fort, this well-preserved structure maintains its original cannons. Now used as a beautiful backdrop for wedding ceremonies and cocktail receptions, the relic of Charles Fort is an unforgettable part of Barbadian history. Admire breathtaking views of the ocean from any of the 350 comfortable, stylish guest rooms. At the Lighthouse Terrace Restaurant try a selection of delicious meals, all washed down with rum cocktails and traditional Barbadian hospitality.
Your personal contact: Katharina Giebelen
T. +49 (0) 89 – 51 703 520
E. katharina.g@inter-connect.world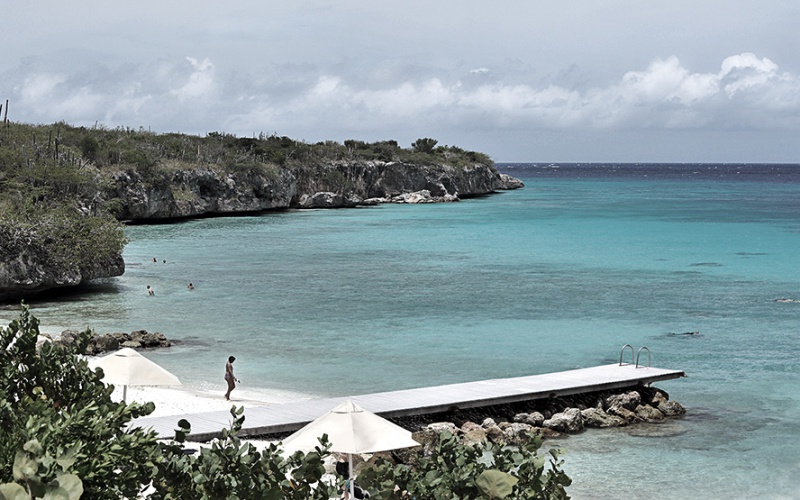 Curaçao Tourist Board
What makes Curaçao special among Caribbean islands? Authenticity. For centuries, we have forged a vibrant and rich culture rooted in history and hospitality. The heritage of Curaçao is both European and African – representing more than 50 nationalities.
The best part of exploring Curaçao is that it feels undiscovered, like an exclusive hideaway. One of the tiny "ABC Islands" – this secluded slice of paradise is the Caribbean's best-kept secret. Lose yourself in the unique culture and allure of the beautiful island of Curaçao.
Your personal contact: Anne Rösner
T. +49 (0) 89 – 51 703 298
E. anne.roesner@curacao.de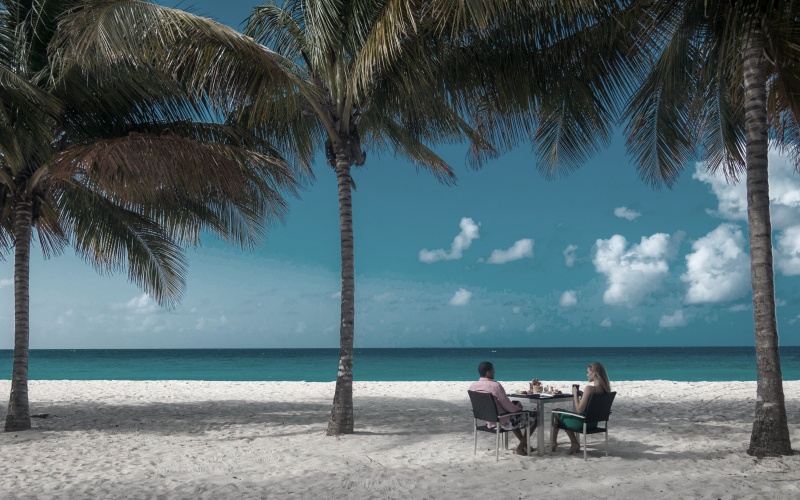 Divi Resorts
Discover the Caribbean. At Divi Resorts, the Caribbean is not just a destination, it's the destination. We invite you to explore our collection of colorful Caribbean vacation resorts located on the magnificent islands of Aruba, Barbados, Bonaire, St. Croix and St Maarten. Each resort offers a variety of accomodation options and a wide range if activities.
Unsere Resorts:
Divi Aruba Phoenix Beach Resort, Aruba
Divi Village Golf and Beach Resort, Aruba
Divi Dutch Village Resort, Aruba
Divi Flamingo Beach Resort, Bonaire
Divi Carina Bay Beach Resort & Casino, St. Croix
Divi Little Bay Beach Resort, St. Maarten
Divi Southwinds Beach Resort, Barbados
Divi Heritage Beach Resort, Barbados
Your personal contact: Sonja Leitl
T. +49 (0) 89 – 51 703 295
E. sonja.l@inter-connect.world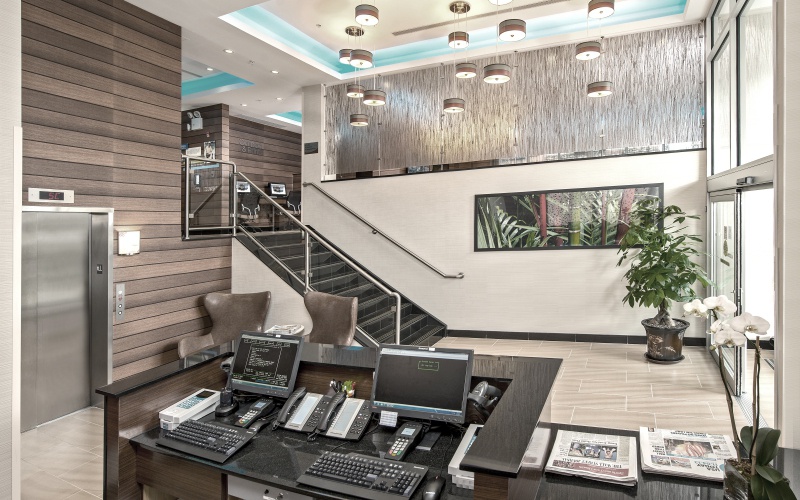 Fairfield Inn & Suites Manhattan Downtown East
The Fairfield Inn & Suites New York Manhattan/Downtown East a stylish and brand new hotel in the vibrant area of Chinatown. Bordering the Lower East Side and Little Italy you will find plenty of restaurants, bars and shops in the neighborhood. Famous Katz's Delicatessen and the popular artist area, SoHo, are just a few blocks away from the Fairfield Inn.
Guests of the Fairfield Inn & Suites will also enjoy free high-speed WiFi, a full-service breakfast buffet to to fuel the day and a fitness center with cardio equipment and free weights. At Fairfield Inn & Suites New York Manhattan/Downtown East, clients are the #1 priority.
Your personal contact: Melanie Gerum
T. +49 (0) 89 – 51 703 510
E. melanie.g@ inter-connect.world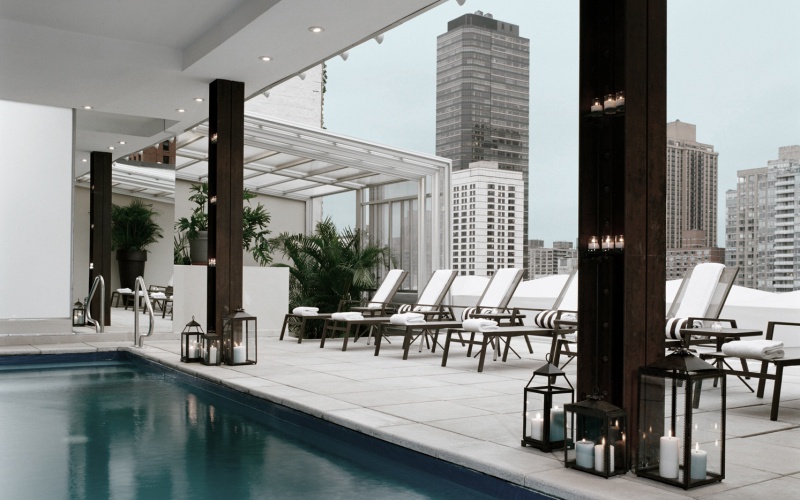 The Empire Hotel
Residing at the gateway to the Upper West Side, The Empire Hotel reflects the earth tones and modernism of our illustrious neighbors, Central Park and Lincoln Center. The New York Hotel offers sophisticated comfort and bold décor amongst many of our upscale amenities and superior guest services.
The Hotel's coveted location puts guests within convenient proximity to some of New York's most famed attractions. Directly across the street, guests can walk to the renowned Lincoln Center, which includes the Metropolitan Opera House, Jazz at Lincoln Center and Alice Tully Hall, to see year round live spectaculars. Stroll down the tree lined streets of the Upper West Side and you will reach Columbus Circle and the idyllic Central Park.
Your personal contact: Melanie Gerum
T. +49 (0) 89 – 51 703 510
E. melanie.g@ inter-connect.world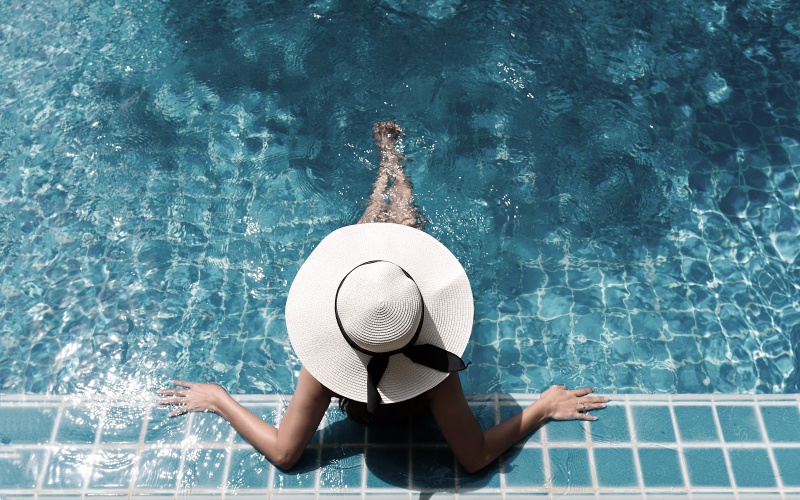 The Bristol San Diego
The Bristol Hotel is a premier pet-friendly boutique hotel situated in the heart of downtown San Diego, California that offers exceptional comfort and service for leisure and business travel needs.
The Hotel is known for its charm, convenience, and comfortable hotel rooms. Each of our 114 guest rooms are newly redesigned and appointed with modern touches and amenities including complimentary high-speed Internet access. Relax or work in eco-friendly rooms with stylish décor and modern lifestyle touches.
Your personal contact: Melanie Gerum
T. +49 (0) 89 – 51 703 510
E. melanie.g@inter-connect.world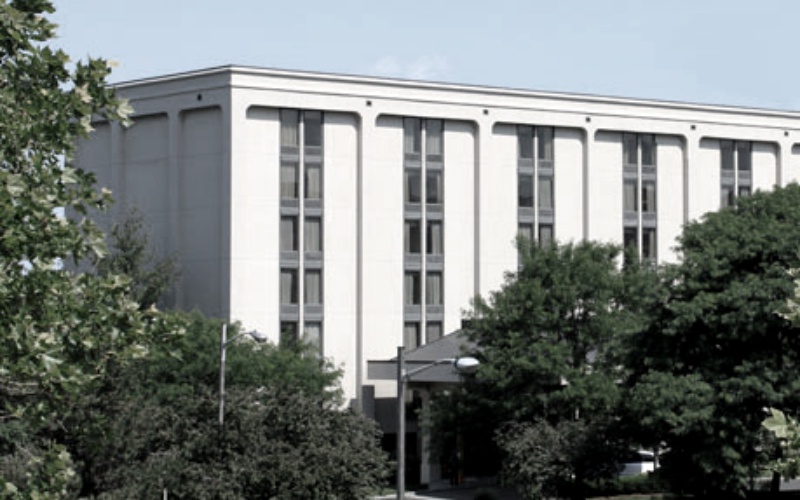 Meadowlands River Inn
Maedowlands River Inn is a cozy hotel not far away from Manhattan, Newark and the Meadowlands. The hotel is offering many amenities such as free breakfast, high-speed internet access and a fitness center. It is the perfect place for budget-conscious guests looking for a quiet spot in New York.
Your personal contact: Melanie Gerum
T. +49 (0) 89 – 51 703 510
E. melanie.g@inter-connect.world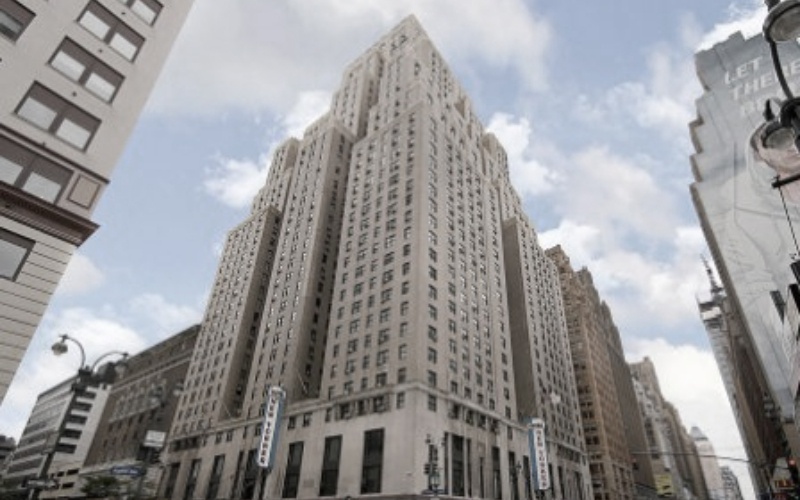 The Wyndham New Yorker Hotel
The New Yorker Hotel is one of the most popular hotels in New York City. The lately renovated rooms and suites offer up-to date comfort and do not leave a wish unfulfilled – for business travelers as well as leisure travelers. The New Yorker is a 100% non-smoking hotel.
The history-charged New Yorker Hotel was opened for the first time in 1930 – back then it was the biggest hotel in New York with 2500 rooms in the era of the classic Big Brands. After 5 years of a complete redevelopment the hotel offers over 912 rooms. Since January 2000 the New Yorker Hotel is part of the well-known hotel chain Wyndham.
The Wyndham New Yorker Hotel is centrally located in Midtown Manhattan on 34th street, 8th Avenue. It offers the ideal location for business trips, shopping, sightseeing and theater visits.
The Hotel is situated directly across Madison Square Garden and Penn Station. Close by is the Javits Convention Center. The Empire State Building is only 3 blocks away, Macy's just one Block. To the Broadway theaters and Times Square you can walk by foot.
Your personal contact: Melanie Gerum
T. +49 (0) 89 – 51 703 510
E. melanie.g@inter-connect.world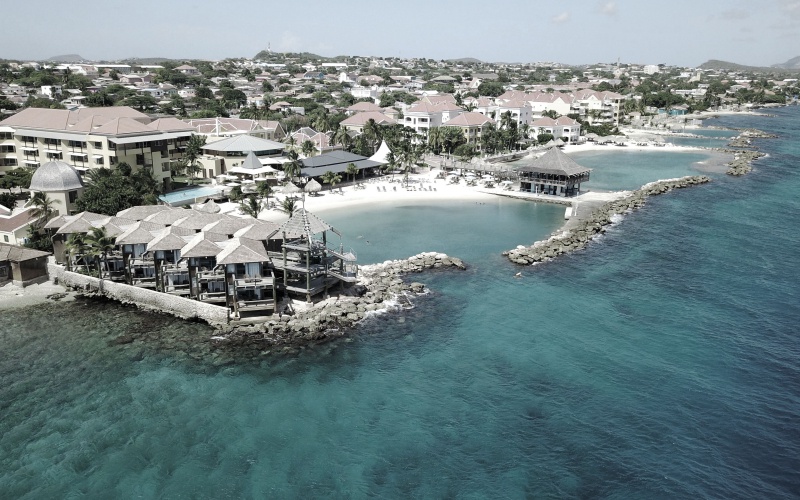 Avila Beach Hotel Curaçao
Das Avila Beach Hotel ist ein zentral gelegenes Luxus-Strandresort in Willemstad mit authentischem Flair und persönlicher Atmosphäre.
Das Hotel liegt an zwei privaten Badebuchten, die zum Relaxen und Schnorcheln einladen. Das Hotel verfügt über drei Restaurants, u.a. die Blues Bar, die auf Stelzen über dem Meer steht und einer der Jazz Hotspots Curaçaos ist. Das wunderschöne Santai Spa, ein Pool und das moderne Fitnesscenter mit Meerblick runden das Angebot ab.
Ihr persönlicher Kontakt: Katharina Giebelen
T. +49 (0) 89 – 51 703 140
E. katharina.g@ inter-connect.world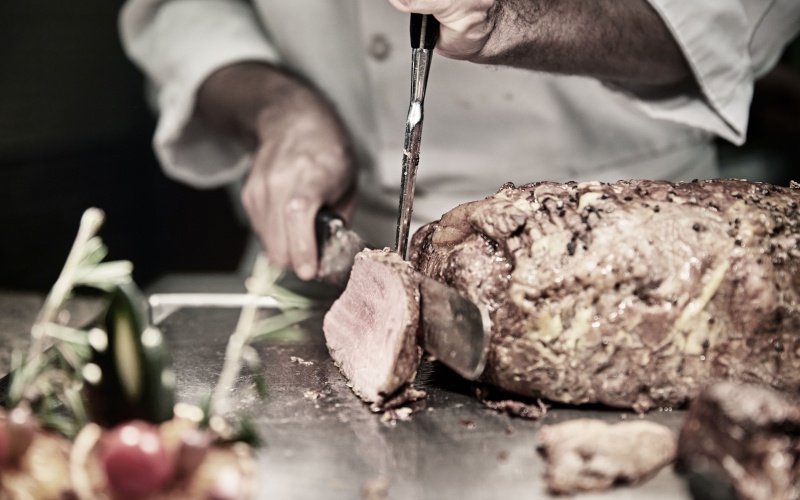 Millenium Biltmore Hotel
Das Millennium Biltmore Hotel ist ein historisches Wahrzeichen und seit seiner Eröffnung im Jahr 1923 beherbergte es bereits Präsidenten, Könige und Hollywood-Berühmtheiten. Bei Ihrer Ankunft werden Sie von den reich verzierten Säulen, den lebendigen Fresken, der reichen Geschichte und dem modernen Luxus, die im ganzen Hotel vorherrschen, fasziniert sein. Mit dem Charme der alten Welt und der Eleganz der großen europäischen Hotels liegt das Biltmore zentral im Herzen von Los Angeles, inmitten des Geschäfts-,
Finanz- und Kulturzentrums der Stadt. In mehreren Restaurants und Bars ist von früh bis spät für das Wohlsein der Gäste gesorgt. Innenpool und Whirlpool laden zur Entspannung ein.
Darüber hinaus machen das preisgekrönte Bankett- und Kongresspersonal sowie die elegante und vielseitige Meeting-, Bankett- und Ausstellungsfläche von 70.000 Quadratmetern das Hotel zum perfekten Ort für große und kleine Gruppen.
Ihr persönlicher Kontakt: Melanie Gerum
T. +49 (0) 89 – 51 703 510
E. melanie.g@inter-connect.world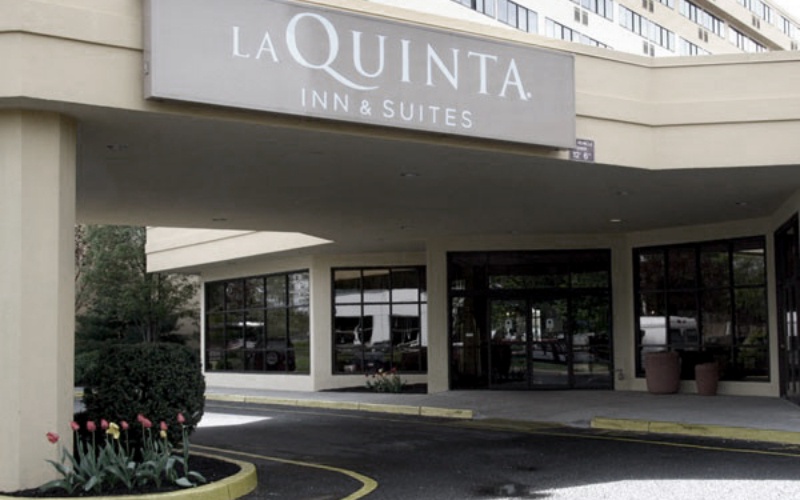 La Quinta Inn & Suites Secaucus
Das 3-Sterne Hotel La Quinta Inn & Suites Secaucus Meadowlands befindet sich 20 km vom Newark International Airport und nur 8 km von Manhattan entfernt. Von der Busstation der Linie #320 New Jersey Transit direkt vor dem Hotel können die Gäste in nur etwa 25 Minuten direkt nach Manhattan gelangen.
Kundenzufriedenheit wird beim La Quinta Inn & Suites groß geschrieben und die Hotelgäste können einen erstklassigen Service erwarten. Jedes der geräumigen und komfortablen Zimmer ist geschmackvoll eingerichtet und verfügt über kostenlosen WLAN Internetzugang, Mikrowelle und Kühlschrank sowie Kaffeemaschine, Haartrockner und vieles mehr.
Weiterhin stehen ein beheizter Swimmingpool, ein Fitness Center sowie ein Business Center kostenlos zur Verfügung. Zudem verfügt das Haus über 14 Konferenzräume und bietet daher ideale Voraussetzungen für Geschäftsreisende wie auch für kostenbewusste Urlauber, die die Attraktionen Manhattans erkunden wollen ohne Manhattan Preise zahlen zu müssen.
Ihr persönlicher Kontakt: Melanie Gerum
T. +49 (0) 89 – 51 703 510
E. melanie.g@inter-connect.world